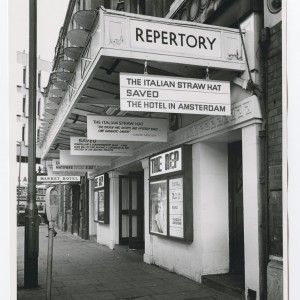 DATE: Thursday, 13th September 2018
VENUE: The Plettenberg Bay Angling Club at the Keurbooms River
TIME: 17h30 for 18h00
SPEAKER: David Hall-Green
SUBJECT: British Repertory Theatre in the 1960s: Personal Memories of a Young South African
ENTRANCE: R30 per person
SUBSCRIPTIONS: R70 per member
"Rep", as it has been known for scores of years, has been the hard-knocks training ground of many famous (and not so famous) actors. Although for obvious reasons, the vast majority of them have been British, there have been a few South Africans who have taken the plunge into unfamiliar waters abroad, including Patrick Mynhardt, Estelle Kohler, Syd James and Lawrence Harvey. As we know, Syd James became one of the leading lights of the "Carry On" team, while Lawrence Harvey had a distinguished career as a leading actor on screen.
Weekly Rep involved joining a theatre company for either a summer or a winter season of roughly twenty weeks and performing a new play every week. This is very different from Repertoire Theatre, where four or five plays are repeated throughout the season. Weekly Rep meant rehearsing the next play during the day while performing the current play each night and then going home to study the script for the next morning's rehearsal.
After DAVID HALL-GREEN started in British Rep at the age of 21 in 1960, he worked and toured with various theatrical companies throughout the 1960s. He will share with us some of his often hilarious anecdotes, liberally illustrated with his personal photographs, theatre programmes and posters – recalling a long-gone era of more than half a century ago.
Phone Mike Kantey at 072 628 5131 for further information.
Seats are limited and unreserved, so come early if you want to be sure of a good seat.